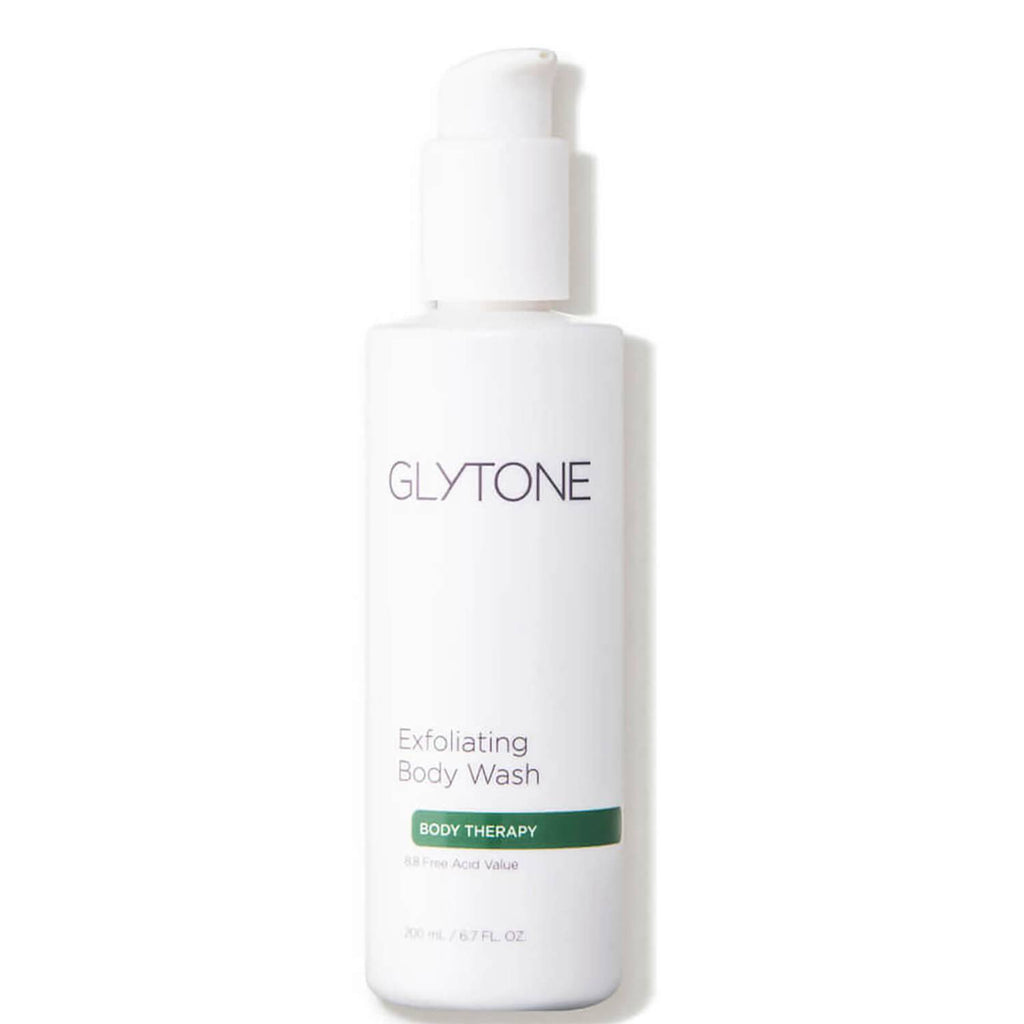 What does it do?
Daily body wash helps erase rough bumps and uneven skin texture to reveal smoother, glowing skin. Leveraging 8.8% Free Acid Value Glycolic Acid to deeply cleanse, exfoliate dull, dead skin cells and resurface skin.
Who is it for?
This was would be best for those with dry, rough skin. 
How should I use it?
Squeeze an ample amount onto a bath pouf or wet washcloth and massage over the entire body, working into a rich lather. Use once a day, or as directed by your physician. Concentrate on areas of the body that are the roughest and driest. Rinse thoroughly. 
Ingredients:
AQUA (WATER), AMMONIUM LAURYL SULFATE, GLYCOLIC ACID, POTASSIUM HYDROXIDE, GLYCERIN, COCAMIDOPROPYL BETAINE, LAURAMINE OXIDE, POLYACRYLATE CROSSPOLYMER-6, SODIUM BENZOATEPOTASSIUM SORBATE, IMIDAZOLIDINYL UREA, BLUE 1, GREEN 3, LAURYL ALCOHOL, SODIUM CHLORIDE, T-BUTYL ALCOHOL, COCAMIDOPROPYL DIMETHYLAMINE, TETRASODIUM EDTA, CHLOROACETIC ACID, DICHLOROACETIC ACID.