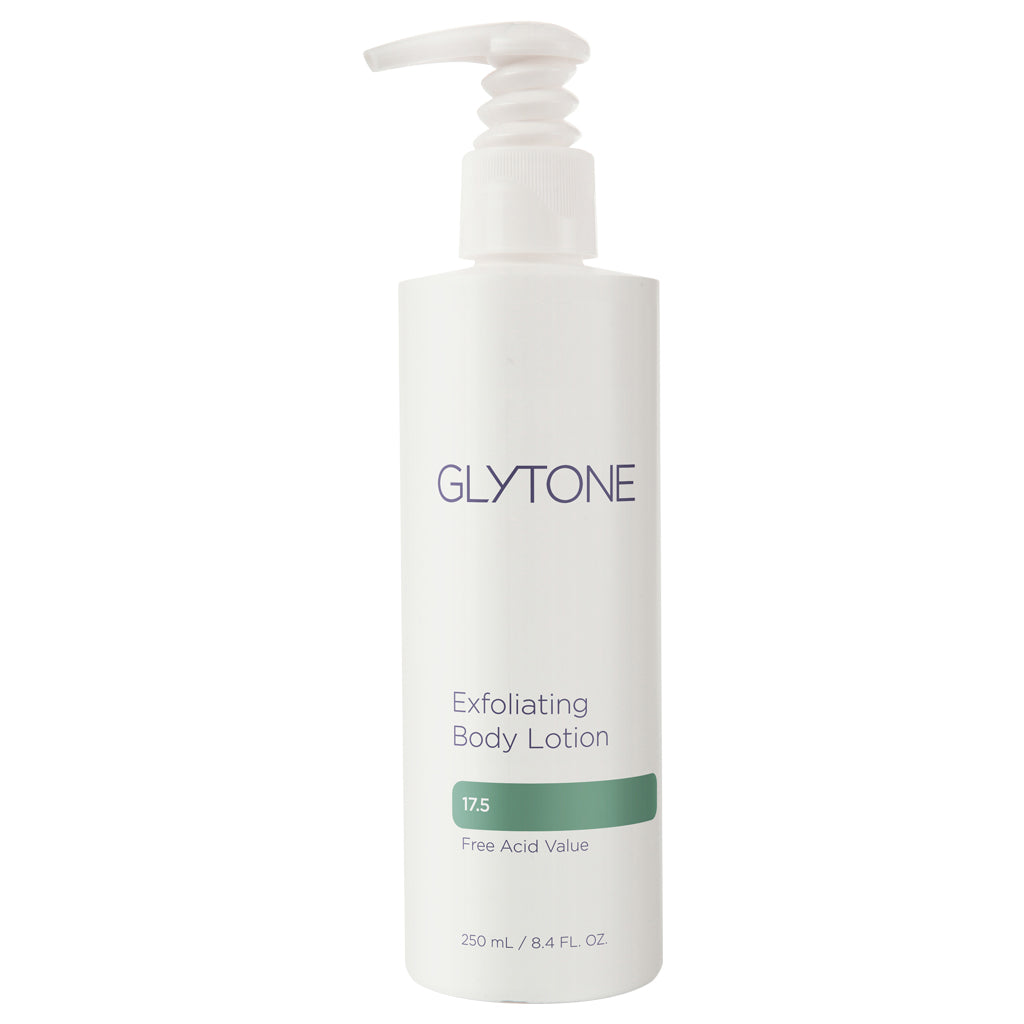 What does it do?
Restore smoothness and hydration with this powerful free acid glycolic lotion.  Formulated specifically for the body, this anti-aging treatment speeds cell turnover and promotes healthy collagen production in the skin.  This product also slows the production of small, benign overgrowths of skin known as seboraic keratosis.
Who is it for?
For keratotic and dry skin conditions: Red bumps, rough, bumpy skin, scaly plaques, cracked heels, elbows and knees.
How should I use it?
Apply daily to arms, legs and other parts of the body that require special attention; avoid face. For best results, use immediately after bathing.  Pat skin dry and apply product to damp skin.  Not recommended for use immediately after shaving or hair removal
Professional Tip:
To fade unwanted brown/sun spots on arms and legs, apply a thin layer of Obagi Clear followed by Glytone Body Lotion.
Ingredients:
Water (Aqua), Glycolic Acid, Propylene Glycol, Cetearyl Alcohol, Petrolatum, Glycerin, Potassium Hydroxide, PEG-40 Stearate, Allantoin, Propyl Gallate, Tocopheryl Acetate